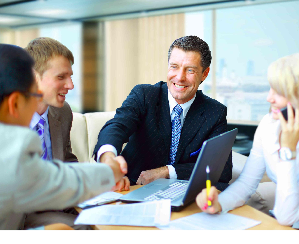 RMG: A Trusted Advisor to Tech Leaders



Roberts Marketing Group has worked with many of the top companies in technology, including firms or divisions specializing in software, Networking, Professional Services, support, servers, storage and security. Selected clients include:

Agilent Technologies (software, support, services)

Applied Biosystems (services)

AT&T (networking and National Accounts)

HP (Professional Services, Support, Services, Servers)

IBM (software)

IWC (software start-up)

MCE (Integrated Services)

Microsoft (Networking)

Microvault (software start-up)

NEC Corporation (Networking)

Software Diversified Services (Security/Software)
"Roberts Marketing Group recently updated our messaging around a new security product. Valuable insights were revealed through skillful quetioning of customers and partnrs, and - in collaboration with the SDS executive team - a messaging blueprint was created on-point and on-time. Professional, creative, knowledgeable. I would highly recommend RMG to other software companies."

-Jim Lampi
Vice President, SDS