Founded in 1996 in Palo Alto, Roberts Marketing Group (RMG) provides a full range of strategic marketing and marketing communications services to technology firms, with a focus on increasing revenues rapidly and cost-effectively. Our efficient, flexible model allows companies of any size to access first-rate marketing talent, without the expense of hiring full-time executives or investing months in training.

RMG leverages deep product marketing expertise, execution excellence and solution selling skills from experience gained at HP, software leader Candle Corp. (purchased by IBM) and AT&T. RMG brings a results-oriented approach to technology marketing, providing best-in-class marketing expertise for prices comparable to inexperienced talent from larger marketing agencies.
What we do:
Deliver marketing excellence to every client, leveraging best practices gained from other technology leaders

Focus on delivering value that exceeds the price you pay

Direct, objective, thoughtful and experienced advice

Help clients manage and sustain growth/maximize revenue

Bring a deep understanding of the sales and buying process to the marketing

function
Roberts Marketing Group is poised to help you with a full range of marketing services, available on a full-time, part-time or project-only basis. We have particular strength in the following areas, with content expertise in the areas of software, services, networking and support:

Marketing strategy, including messaging and value proposition development

Interim marketing management

Product launch management

Social media strategy and engagement

Integrated marketing communications for brand building and demand / lead generation

Sales tool and collateral development

Competitive analysis and response

Thought leadership management

Market research strategy and project

management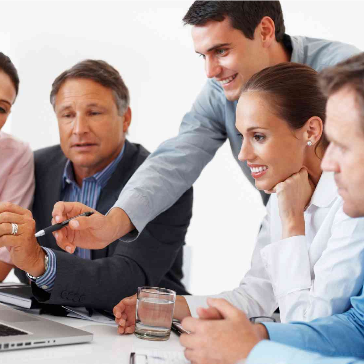 "RMG's guidance this year was tremendous! Thank you for helping to raise the bar of our marketing messaging at CargoSmart. We've already been able to use the new messaging in press and partner marketing materials. I regularly refer back to your marcom plan addendum, and we've got the calendar filled with ongoing planned activities.

-Christine Deihl

Marketing Communications

CargoSmart Ltd.