Technology marketing best practices have changed dramatically in a short period of time with the evolution of social media and a multitude of channels available for customers to readily gain and exchange information. Research analysts at IDC reported in November 84% of B2B Executive Buyers are using Social Media in their decisions. This obviously has a major impact on marketing strategy, since it is increasingly ineffective to talk "at" customers.
Companies and marketers must engage customers. The good news: marketers today have more arrows in their quiver than ever before. But before taking aim, you can save valuable time and resources by focusing your efforts, then selecting the optimal tools for the task. RMG, with decades of experience in technology marketing, can help you target your efforts.
But every situation is different, and we will work with you to identify what will best serve your specific needs.

RMG can develop or facilitate an entire go-to-market strategy, or even a business plan with expertise in software, services, networking and multiple hardware platforms. From a small project for a major division of a Fortune 50 company, to a start-up looking to find it 's feet and first customer, RMG can provide content expertise in an array of technology solutions.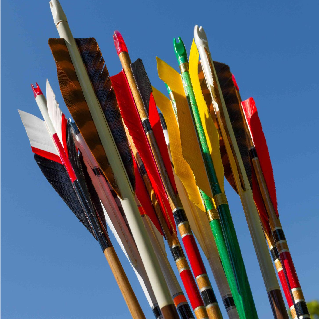 "Janice Roberts is the consummate marketing professional who consistently goes above and beyond. I was fortunate enough to collaborate with Janice on very high visibility programs between IBM and NEC. She consistently provided leadership, creativity and strong product and market knowledge. Working together, we were able to create a leadership position for IBM and NEC in the highly competitive SDN market with press, analysts, and partners worldwide. She is also a joy to work with!"
-Maxine Bingham
Editor-in-Chief
IoT Perspectives